02/09/2016


P-MAPA against Zika Virus
Farmabrasilis
São Paulo, February 2016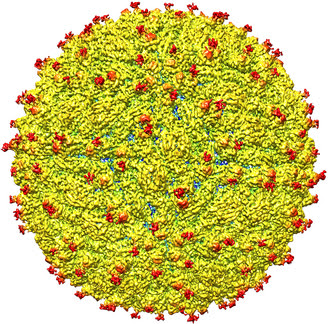 Rationale for using P-MAPA against Zika virus (ZIKV)


* Preliminary information *
P-MAPA is a broad-spectrum immunomodulatory drug in late-stage development, led by Brazil-based research network Farmabrasilis along with Brazilian and foreign research centers. Experiments in animal models and a Phase-I clinical trial proved to be a safe drug.
The mechanism of action of P-MAPA has shown that the compound activates specific pattern recognition receptors (PPRs) toll-like receptors - specifically, TLR-4 and TLR-2 -, restores in vivo p53 protein levels and induces the production and activity of cytokines and immune cells.
Genome guardian p53 in cancer and viral infections
Activation of p53, in response to cellular stresses such as DNA damage or oncogenic stress, is vital to trigger immune response in cancer as well in infectious diseases
In contrast, a deficient p53 expression may facilitates the replication and progression of pathogenic microorganisms as well as tumor cells. Indeed, several DNA and RNA viruses have acquired mechanisms to manage p53 signaling in favor of their continued survival.
Therefore, the restoration of p53 activity is of paramount importance to block or eliminate infections caused by viruses.
Beyond restoring p53 protein levels in vivo, P-MAPA has proved to be a potent interferon-gamma (IFN-gamma) inducer and shown a remarkable therapeutic action on IFN-gamma-sensitive intracellular microorganisms in various in vivo experiments (Leishmania, Punta Toro virus, Listeria monocytogenes).
Very importantly, ZIKV appears to be sensitive to antiviral drugs able to promote the production of type I and II (IFN-gamma) interferons
Conclusion
The experimental results suggest that P-MAPA could act against ZIKV.
The hypothesis has to be tested initially in cell cultures or ZIKV-infected animals, as P-MAPA, for being an immunomodulatory drug and a toll-like ligand, does not act in vitro.
Farmabrasilis is looking for research groups interested in establishing collaborations to evaluate the action of P-MAPA on ZIKV.
In case of interest, email to contato@farmabrasilis.org
Please, write ZIKV in the subject of the e-mail.
Thank you.
Farmabrasilis R&D Division